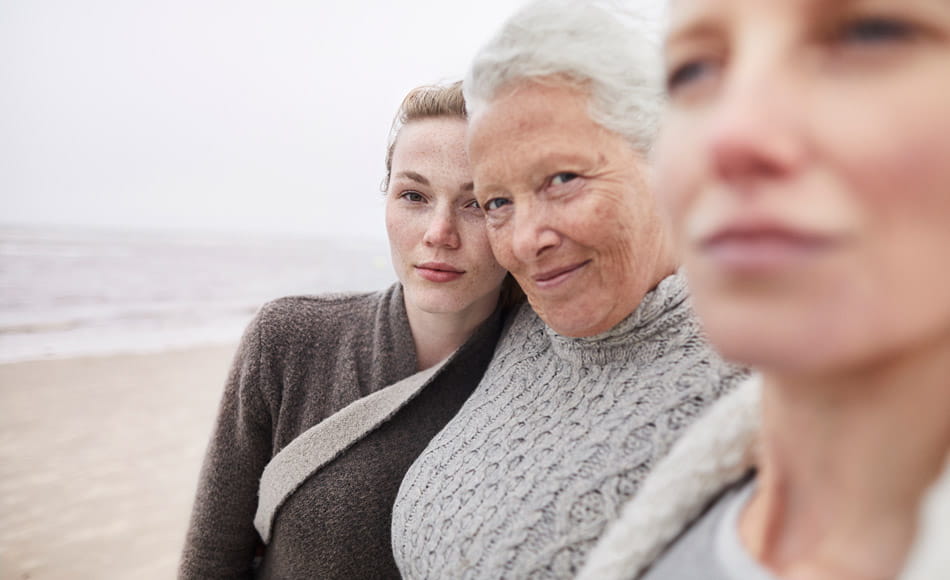 Treatment options
There are several ways that cervical cancer can be treated. These include:1,2
Radiotherapy

Brachytherapy (interventional radiotherapy)
External beam radiotherapy (EBRT)

Surgery
Chemotherapy
Sometimes just one of these methods is used to treat cervical cancer, but more commonly a patient will receive more than one type of treatment (e.g. brachytherapy and external beam radiotherapy plus chemotherapy).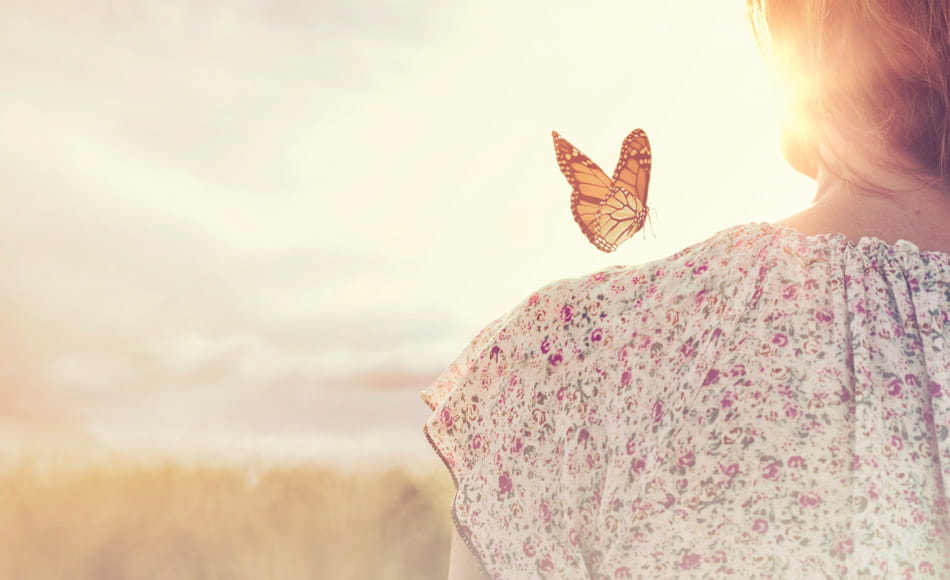 The treatment or treatments that are most appropriate will depend on a number of factors including how far the cancer has progressed.
The table below provides a broad overview of the different treatments. Each treatment has advantages and disadvantages. These should be considered and discussed with your healthcare professional when choosing the most suitable treatment option for you.
Treatment
Early
Locally advanced
Advanced

Brachytherapy (interventional radiotherapy)

Works by precisely targeting the cancerous tumor. The source of radiation is placed directly next to the tumor.

External beam radiotherapy (EBRT)

The source of radiation is directed at the tumor from outside the body through the skin.

Surgery (hysterectomy)

Removal of the cervix and the uterus (womb).

Chemotherapy

A course of chemotherapy may be recommended in addition to surgery and/or radiotherapy. Several pharmaceutical products are effective and your doctor will be able to advise the best one for you.
Advantages and disadvantages of cervical cancer treatments
Treatment
Advantages
Disadvantages

Brachytherapy (interventional radiotherapy)

Clinically proven to be highly effective.1-4

Reduced risk of unnecessary damage to surrounding healthy tissues and organs, which reduces the chance of side effects.

You can receive treatment on an outpatient basis.

Can be given in combination with other treatments (common for more advanced cancers).1,2

Is the standard of care treatment for locally advanced cervical cancer in combination with external beam radiation therapy 1,2

May need to stay in hospital for treatment in some cases.

External beam radiotherapy (EBRT)

Clinically proven to be highly effective.1,2

You can receive treatment on an outpatient basis.

Can be given in combination with other treatments.1,2

Treatment course can be long (4-7 weeks) and includes repeat visits to hospital on a daily basis.

There is a risk of long-term side effects compared with brachytherapy, as the radiation has to pass through healthy tissues to reach the tumor.5

Surgery (hysterectomy)

Clinically proven to be highly effective.1-2

One-time procedure.

Can be given in combination with other treatments.1-2

May require a hospital stay of up to 1 week.6

Long recovery time (4-6 weeks).6

Chemotherapy

Clinically proven to be highly effective.1-2

Can be given in combination with other treatments.1-2

The treatment course can be long (3-4 treatment week cycles, which are repeated at least 6 times).

Some side effects including hair loss and an increased risk of acquiring infections.7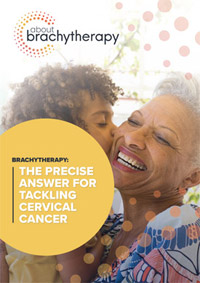 Brachytherapy:
The Precise Answer for Tackling Cervical Cancer