Brachytherapy, how this cancer treatment works and its benefits
Healthcare Perspective
Dr Guinot - General
In this video, Dr Guinot, Physician at Fundación Instituto Valenciano de Oncología in Valencia broadly describes brachytherapy, its benefits and how it offers a more precise form of treatment over external radiation therapy by treating small areas with higher doses.
What Is Brachytherapy Treatment?
When someone finds out they have cancer or someone from the family is diagnosed, it is quite common that they don't know about cancer treatment. They leave the first doctor's appointment with more questions than answers. They gradually begin to understand more after more conversations with their doctors or some searching on the internet. Their Oncologist will probably suggest the best treatment for their case and will give them some options to choose from. This is the right time to understand a little bit about what brachytherapy is.
To help patients and their families understand more about brachytherapy, Dr José Luis Guinot, a physician at Fundación Instituto Valenciano de Oncología in Valencia, Spain, recorded this video describing what brachytherapy is, its benefits and how it offers a more precise form of treatment over external radiation therapy by treating small areas with higher doses.
Brachytherapy is a Type of Radiotherapy
First of all, it is important to understand that brachytherapy is a type of radiotherapy that can be used to treat many types of cancer. It is sometimes known as 'internal radiotherapy'. Brachytherapy is a treatment technique for giving radiation therapy and irradiation to the areas where the tumor is located or from where the tumor was removed. Unlike external radiation therapy, which is given remotely, brachytherapy is radiation in proximity on the site.
Radiotherapy is an important method of treating cancer. It works by destroying cancer cells by targeting them with radiation and stopping them dividing and growing.
About 4 out of 10 people with cancer have some type of radiotherapy as part of their treatment.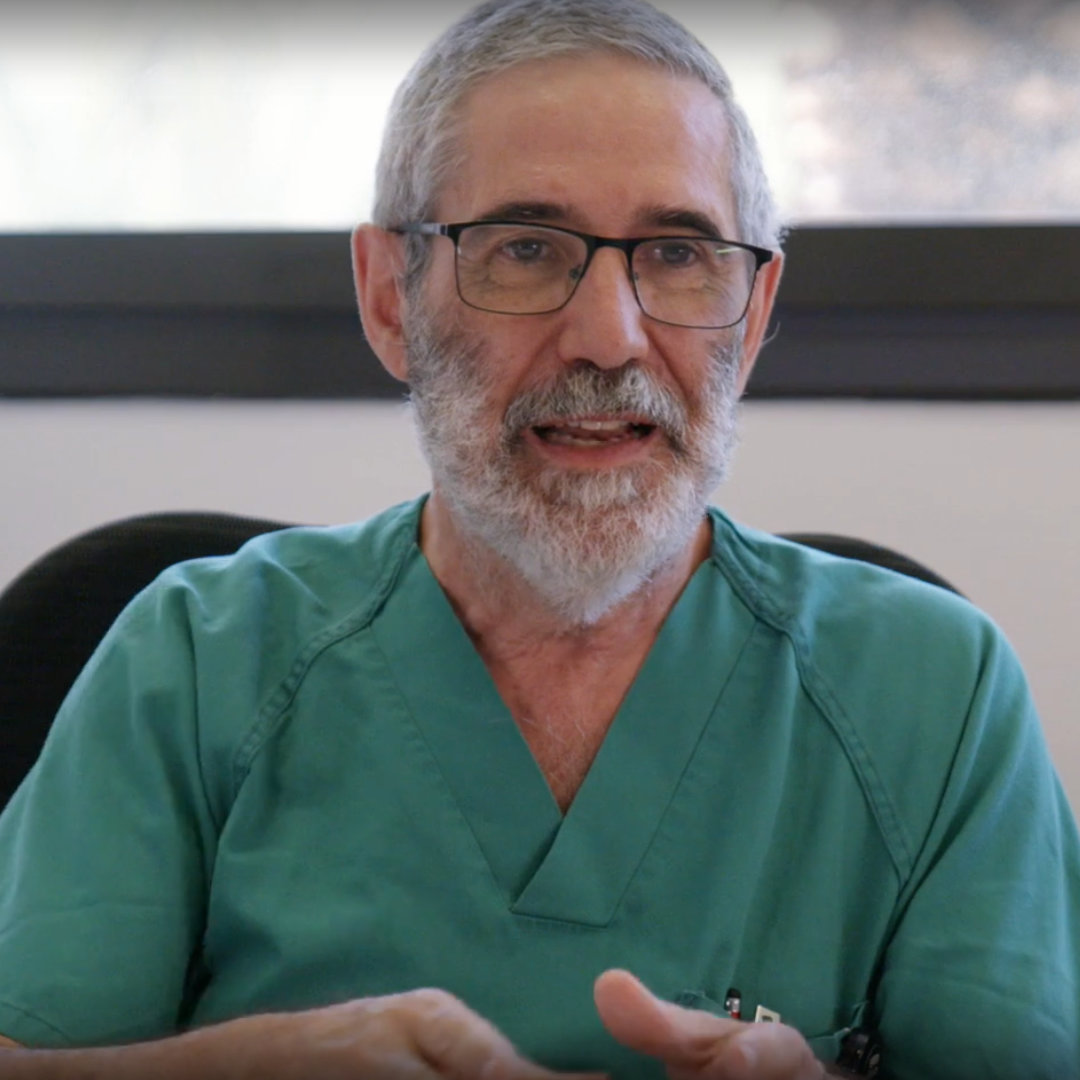 How Brachytherapy Works
Brachytherapy works by placing a source of radiation directly in or next to the cancerous tumor inside the body. It enables us to place needles, tubes or applicators where the radiation is needed and therefore enables us to protect very close areas. If we were to give radiation from outside-in remotely, we would be unable to avoid it or we could only partly avoid it. One of the great advantages of brachytherapy is that it enables us to treat very small areas with very high doses. This allows the radiation to be precisely targeted to ensure the tumor receives the most effective dose to kill the cancer cells. This 'tailored approach' also reduces the risk of any unnecessary damage to healthy tissue and organs that are close to the tumor. This enables us to achieve a better result and less toxicity with fewer side effects. When we talk about brachytherapy, we talk about local treatment, giving high doses. This very intense radiation worries some patients but when they understand what brachytherapy is and how it works they become confident about it. We need to imagine that the radiation passes through a cable that measures less than a millimetre in thickness. It is a source of radiation that is like a small metallic tip. It is attached to this cable that we can make it reach through each needle or each tube to the exact location that we want it to with an error of less than half millimetre.
Brachytherapy now allows for complete precision so the first intervention needs to be the implantation of the applicators. But it is not the radiation. This is not brachytherapy. It is placing needles, a tube, or gynaecologist applicators on the site. It is sometimes performed in the operation room and it sometimes requires anaesthesia. Sometimes, it can also be performed on the tongue. It has to be administered in this area while this patient is asleep. But it goes down to the device to connect to the tubes and nothing is noticed.
Brachytherapy and comfort
It is very important that patients know that in the sessions that they receive they won't feel anything. What is uncomfortable or painful is the implant of the applicators. But not the radiation session, which lasts a few minutes. It can even be two or three minutes, or up to 15 or 20 minutes, depending on the area that needs to be treated, but they don't notice anything. They leave the room and even patients with tubes on their breasts, go home, and come back the next day. When they wear the tubes in place, we usually do two sessions a day.
This is usually done in the shortest time and so they don't have to spend as many days with the plastic tubes in. But if it is a contact applicator, such as the example, a skin applicator, they may come on alternate days or every day for a session. There are two ways of performing the treatment in the shortest possible time frame. But in no case is anything noticed, or does any radiation remain in the body. It is very important to confirm this so as not to create any concern.
If you know someone who can benefit from Brachytherapy, please, share AboutBrachytherapy.com with them. They will find information about treatment options, the advantages of brachytherapy, answers to frequently asked questions and a complete range of cancer patient guides written by medical professionals. The site also includes videos of real brachytherapy patient stories who suffered from different types of cancer around the world. These videos explain their challenges, their experiences with the treatment and the outcomes.
Watch the testimony of Dr Luca Tagliaferri of Fondazione Policlinico Universitario "Agostino Gemelli" IRCCS in Rome, Italy, which outlines his thoughts on brachytherapy treatment.