How brachytherapy increases levels of accuracy in treating breast cancer
Healthcare Perspective
Dr Guinot
Dr. Guinot, Physician at Fundación Instituto Valenciano de Oncología in Valencia explains how advances in brachytherapy now allow increased accuracy in treating breast cancer without the need to remove the whole breast.
Except for skin cancer, breast cancer is the most common cancer in women in the United States. It is the second most common cause of cancer death in women (1).
Breast-conservative treatment is a preferred treatment over mastectomy
Historically, mastectomy was the recommended therapeutic option for all stages of that type of cancer. However, large randomized controlled trials (RCTs) demonstrated equivalent survival for women with early‐stage disease (where the tumor is small and still confined to the breast) whether they were treated with breast‐conserving therapy or mastectomy (4) Consequently, breast conservation has become the preferred management option for these patients.
How brachytherapy can be an alternative to whole-breast radiotherapy?
In the past, whole-breast radiotherapy was used after surgery to reduce the risk of disease recurrence by killing the potential remaining cancerous cells. However, in recent years, brachytherapy - an internal radiation therapy and very localized radiation treatment- has emerged as an effective, yet much less invasive radiotherapy treatment option to treat cancers. Brachytherapy allows to administer high radiation doses while preserving healthy cells and healthy tissue.
Studies have found that, after a decade, brachytherapy has achieved up to 98% control of the disease with practically no relapses. It is an invaluable alternative to more traditional whole-breast radiotherapy and has been proving its worth in the fight against the disease.
What is brachytherapy?
Brachytherapy is a type of radiotherapy commonly used to treat early breast cancer. It is sometimes known as 'internal radiation therapy' and will precisely target cancerous cells with the placement of radioactive material (or radioactive seeds) where the tumor is, or where it was if it has been surgically removed. 
Learn more about brachytherapy as an option for treating cancer and how it works by visiting: https://aboutbrachytherapy.com/information/
The advantages of partial breast irradiation performed with brachytherapy 
Brachytherapy is an effective form of radiation therapy for treating breast tumors, offering several advantages over external beam radiation. Contrary to external beam radiation, which irradiates the entire breast, brachytherapy is an alternative to other cancer treatments, that precisely targets the cancerous cells by delivering a high dose rate of radiation directly to the site of the tumor or where the tumor was if surgically removed) while minimalizing surrounding tissue.
Dr. Guinot reminds us that under the breasts, there are the lungs, and on the left side, the heart. He explains that even if a whole breast external beam radiotherapy can be performed with considerable accuracy to irradiate cancer cells: "it is inevitable that some of the doses reach those vital organs." Brachytherapy, on the other hand, limits the area exposed to radiation during the treatment session, thus reducing the risk of side effects on surrounding tissue and making it one of the best-tolerated cancer treatments. It also often allows for a faster recovery in a few weeks.
External radiation therapy can cause changes in the skin, such as darkening, as well as modifications in the size and shape of the breast, like slight retraction, which is not seen with brachytherapy.
Partial breast irradiation with brachytherapy is an appealing and fascinating alternative for treating early-stage tumors with a favorable prognosis. This type of internal radiation therapy has been widely studied and proven to be effective to treat cancer while sparing healthy tissue. 
Dr. Guinot finds it interesting to examine the recurrence rate of breast carcinoma, which has been treated with surgery and radiation, after a few years, or up to five, eight, or ten years.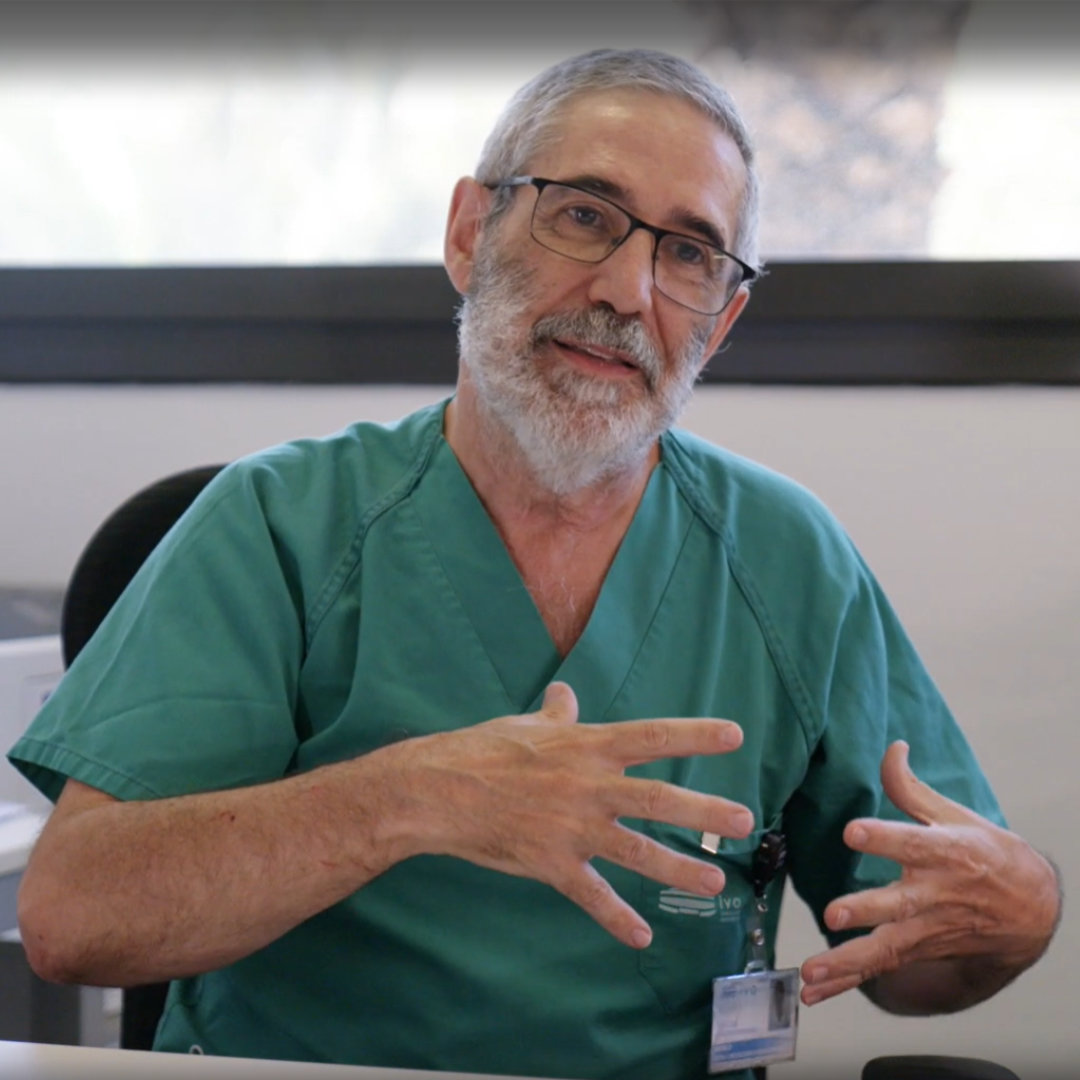 Brachytherapy for relapse of breast cancer.
Until recently, and still in many places today, the standard treatment for recurrent breast cancer after radiation was a mastectomy. This option provided up to 95-97% tumor control with total breast removal. However, thanks to advancements in medical technology, it is now possible to treat cancer cells with less invasive and equally effective methods. For over 15 years, Dr. Guinot and radiation oncologist specialists have been utilizing brachytherapy among other radiation treatments as a salvage therapy for recurrent cases, providing partial irradiation of cancer cells to patients who had already undergone radiation treatment.
The convenience of perioperative brachytherapy
Dr. Guinot also mentions an additional benefit of brachytherapy treatment. He explains: "For small or second tumors in the breast, we offer a one-time procedure known as perioperative brachytherapy. This involves surgically removing the cancer cells and inserting brachytherapy tubes to deliver radiation doses. All of this is done in the same operating room. Following the procedure, radiation will be administered over the course of a few days."
Dr. Guinot ends his interview by mentioning a study that was published in the past year.
A recent study of 600 breast cancer patients with small tumors, 300 receiving mastectomy and 300 receiving brachytherapy treatment alone within 4-5 days yielded remarkably similar results: 95-97% control of tumors. Brachytherapy offers an invaluable solution to breast cancer treatment, as it allows the breast to remain intact while providing optimal results.
If you want to learn more.
Browse our site for more information about brachytherapy in breast cancer treatment, patient guides, videos from actual brachytherapy patients, FAQs, and more.
References